5 novembre 2019
Why not learn about Italian culture … in Spoleto?
Why not learn about Italian culture and pick up some of the language while you're staying at Valle Rosa?
Experience the Dolce Vita, Italian culture, lifestyle and art with our gifted teachers, whilst feeling at home in the beautiful countryside surrounding Valle Rosa.
Check out our programmes: we've got  lifestyle, tradition, literature, music and cinema all covered.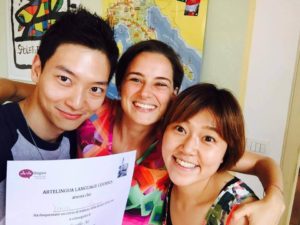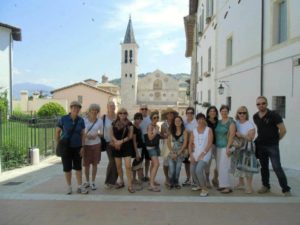 – Contemporary Italy Film Course:
Italian cinema is Italian culture. On this unique course, coordinated by Porzia Addabbio, a local film director, learn and talk about Italian film.
– Italian Language in a Theatre Course:
Bring your Italian to life and have a good laugh doing it. Italian Amateur Dramatics meets language teaching. Whose line is it anyway?
– Family Italian Course:
Turn learning Italian into family fun, an excellent way for Mum, Dad and the kids to pick up the lingo with Artelingua's exclusive games and activities that make learning for the whole family enjoyable.
–  Literature & Cinema:
Don't be daunted by Dante or fear Fellini – this literature and cinema course will make you incredibly well versed in the authors and directors that made Italy a hotbed of culture.
– Gusto Full Immersion:
33 hours. Italian Full-Immersion: cuisine, walking tour, cooking class, museums and cinema.
– Individual Italian Language & Culture courses:
Tailor-made Italian course that build your confidence in day-to-day Italian, or prepare you for something special.
– Italian Lovers Course:
Buddy up on this course designed for two. Have fun, get fluent and master Italian quickly.
– Weekly Standard Group:
20 hr Italian Language and culture in a mini-group held in one of Spoleto's liveliest Piazzas or in Valle Rosa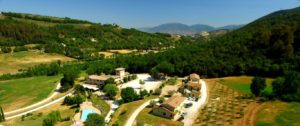 Need a hand choosing the course that's right for you? Drop us a line at info@artelingua.it for suggestions, advice and prices.
Check here for more info about the courses: https://artelingua.it/en/course_category/italian-language-school/