14 Dicembre 2016
DISCOVER SPOLETO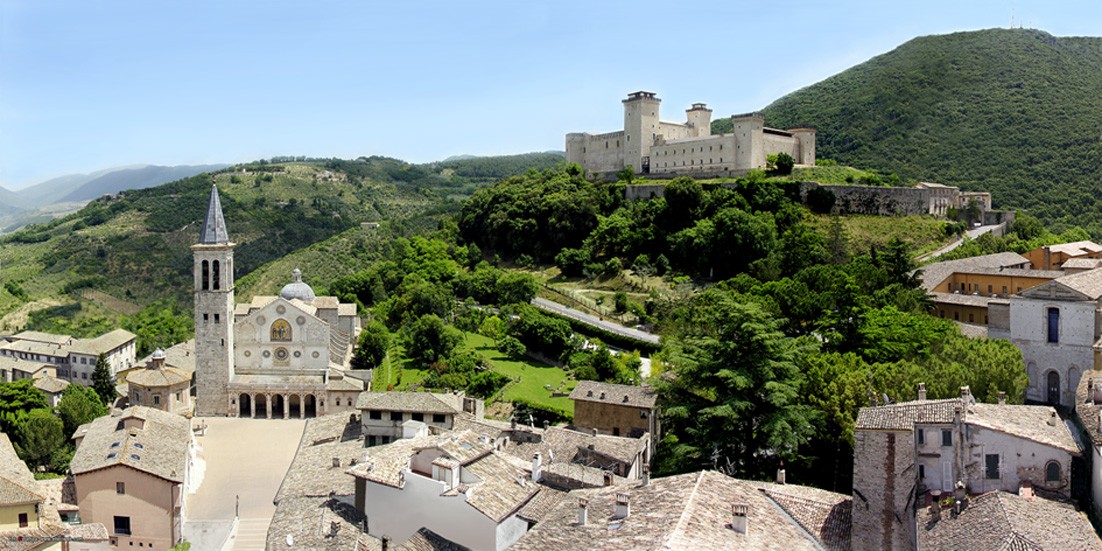 The most beautiful town between Rome and Florence
Spoleto, noble town of Roman origin, was the seat of an important Lombard duchy and still retains vestiges of its ancient and glorious past, so much so that for centuries was shown in the maps as "Caput Umbriae" (capital of Umbria). The town is home to numerous cultural events and institutions that find their ideal location in theatres and scenic squares, such as the Teatro Lirico Sperimentale and especially the Festival of the Two Worlds founded by Italian-American composer Gian Carlo Menotti. Now Spoleto is a town that lives all year round with cultural and sports events almost every weekend and we like to define it as the "most beautiful town between Rome and Florence."
Check out our news section and subscribe to our newsletter to stay informed about the town and regional events
The beauty of the landscape and the architecture of Spoleto is an emotion which never get tired, and it is no coincidence that poets and writers like Goethe, Hesse and Carducci and even St. Francis have praised the beauty of this part of Umbria.
Inserted in 2011 in the UNESCO heritage monuments for its Lombard origins, Spoleto offers one of the best artistic-cultural panorama of central Italy and a rich network of museums for whose visit we recommend the purchase of Spoleto Card.

Thanks to the filming of the Rai fiction Don Matteo the town has became still more famous to the global television audience that rediscovered, if ever had lost memory, one of Italy's most beautiful historical centres. How often we meet people who through the streets and squares of Spoleto are seeking the charming places watched on Tv!
For the visit of the old town we recommend the use of the valuable and innovative alternative mobility system (mechanized parking lots and paths) of Spoleto.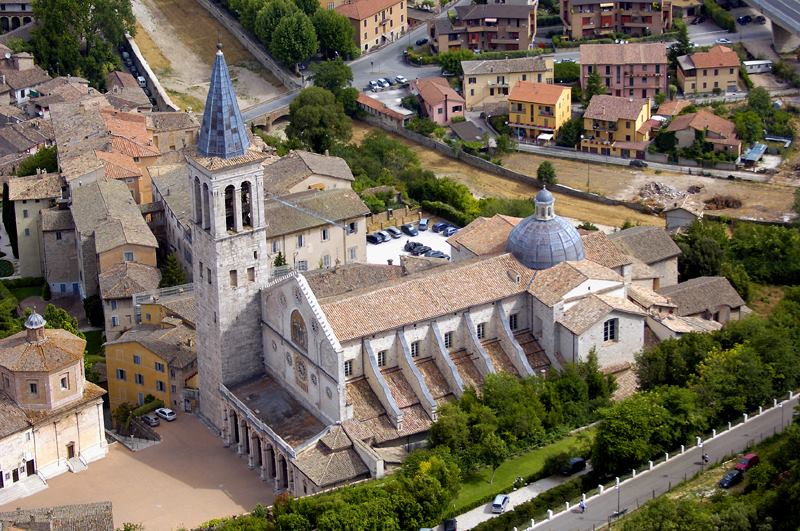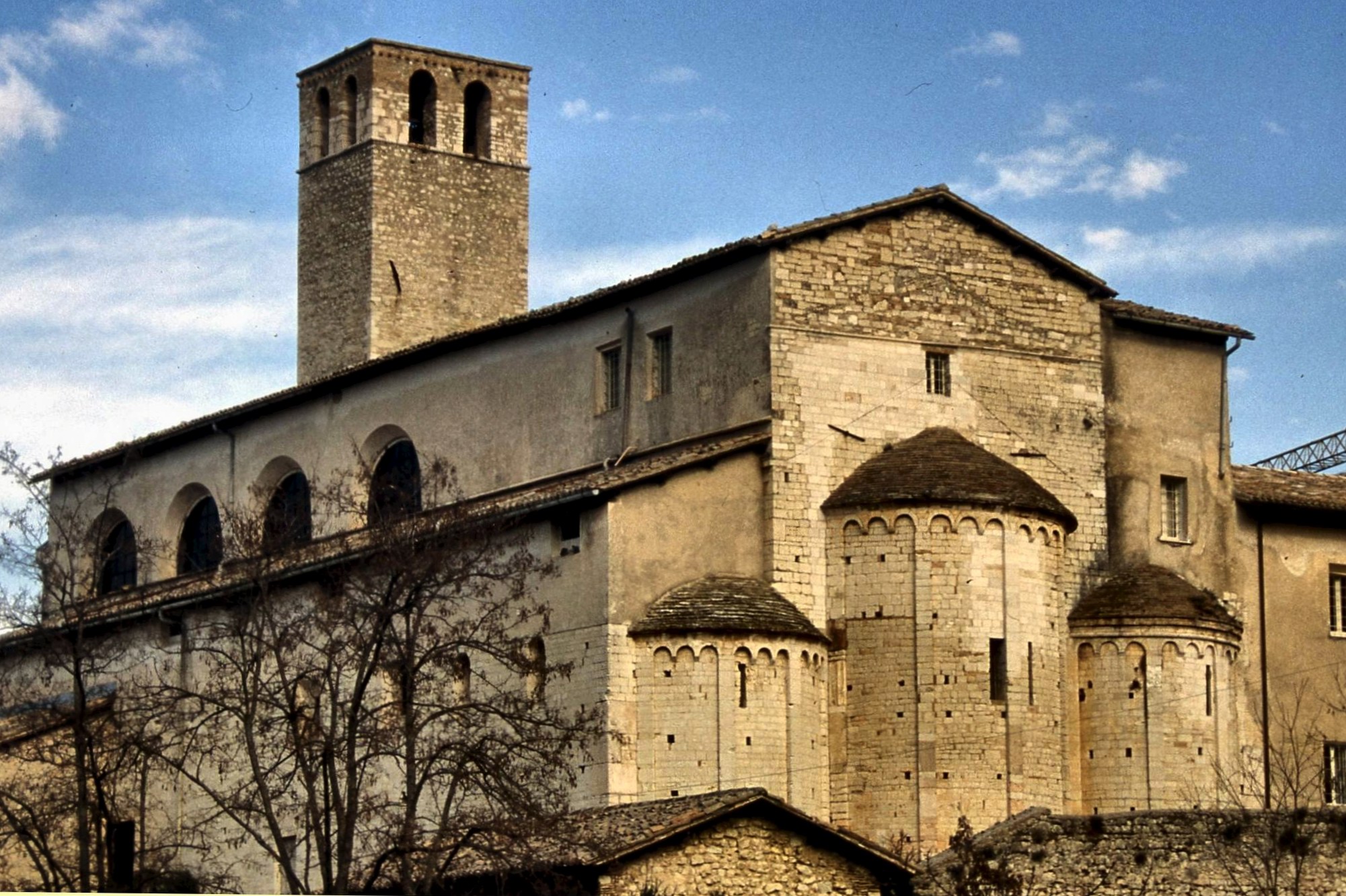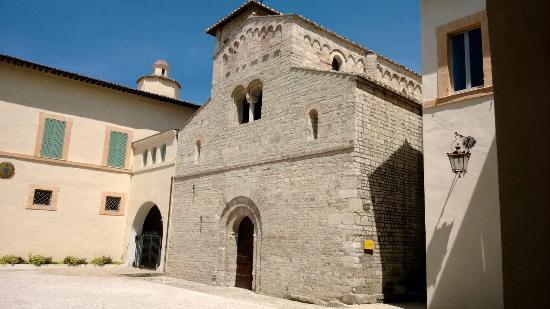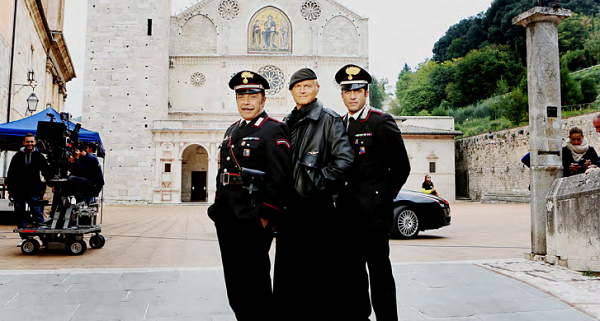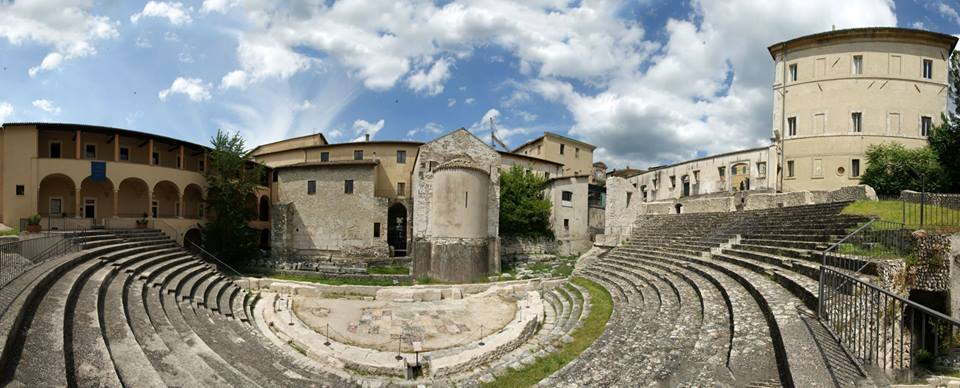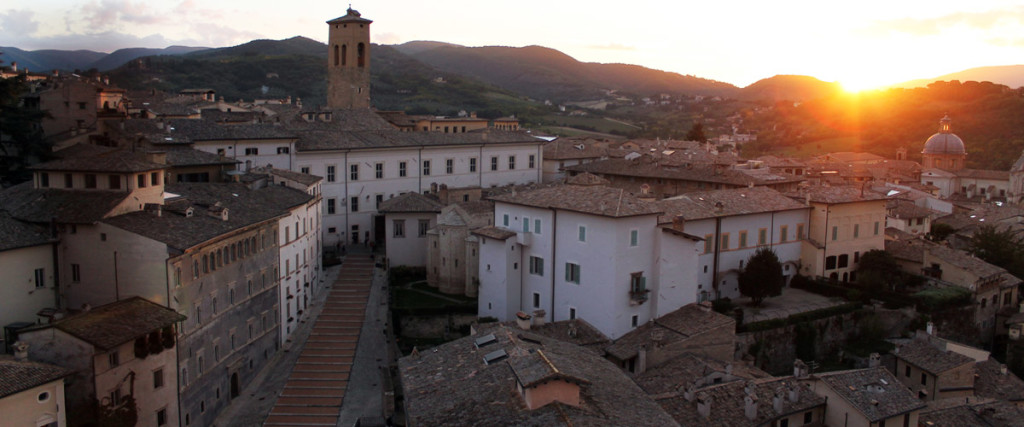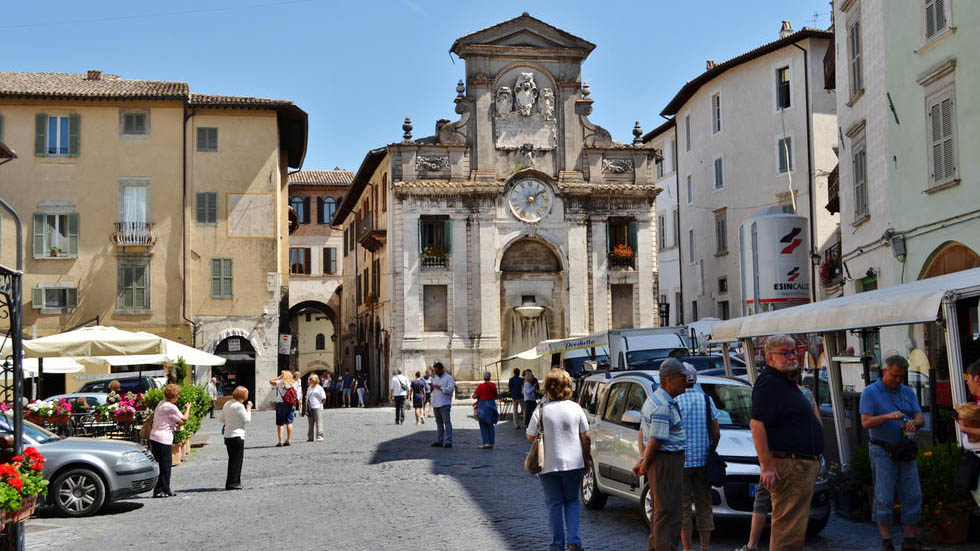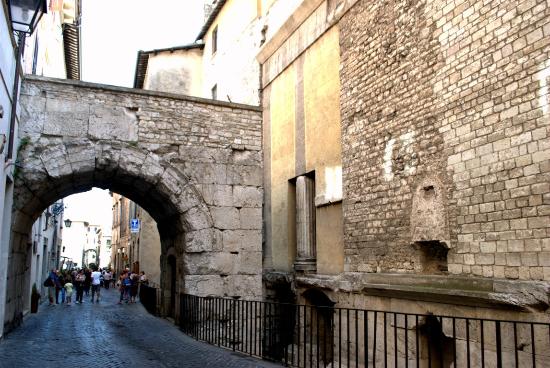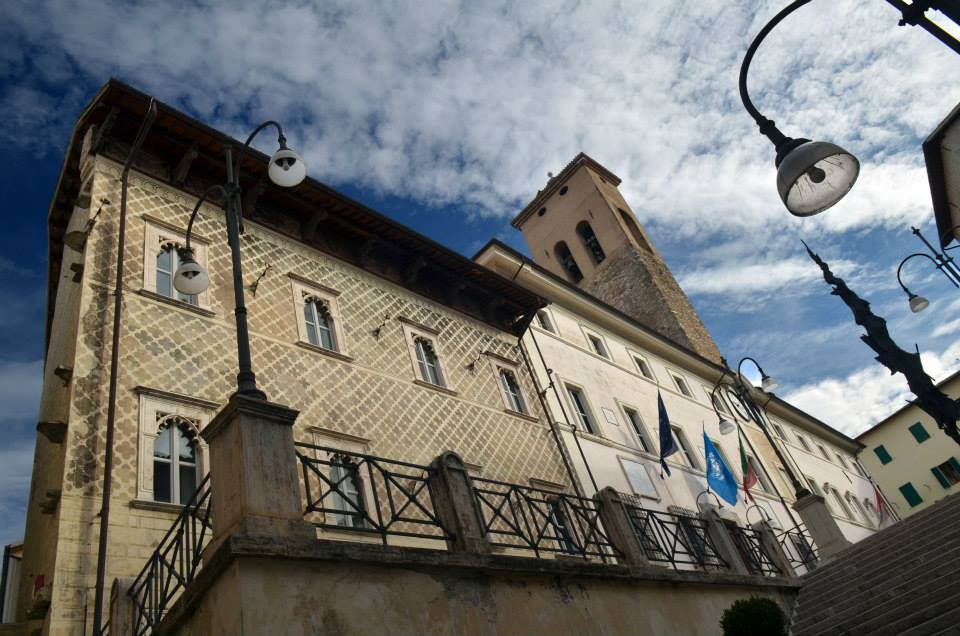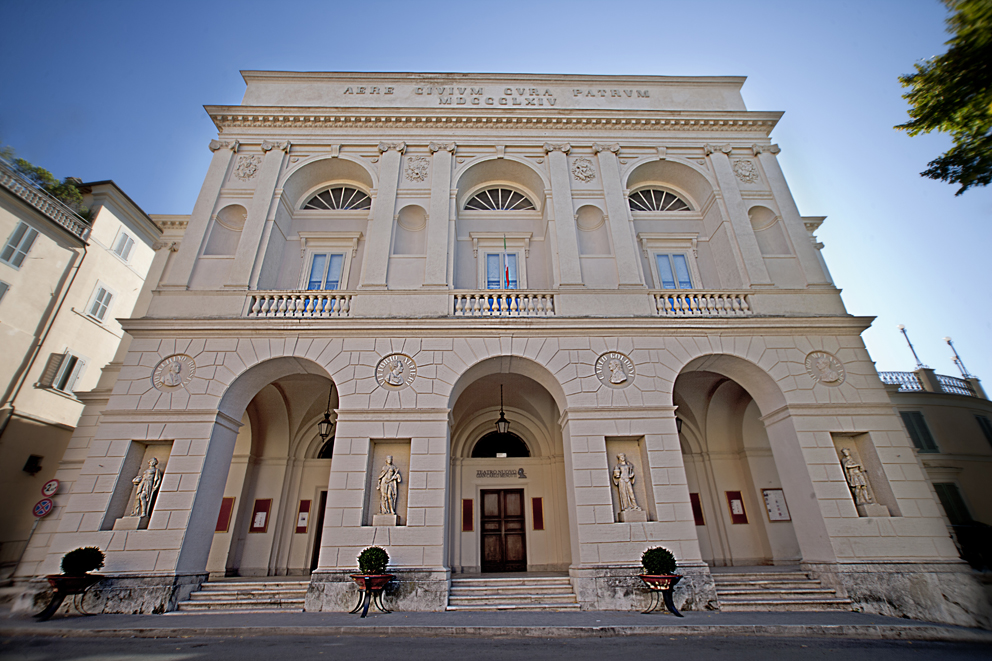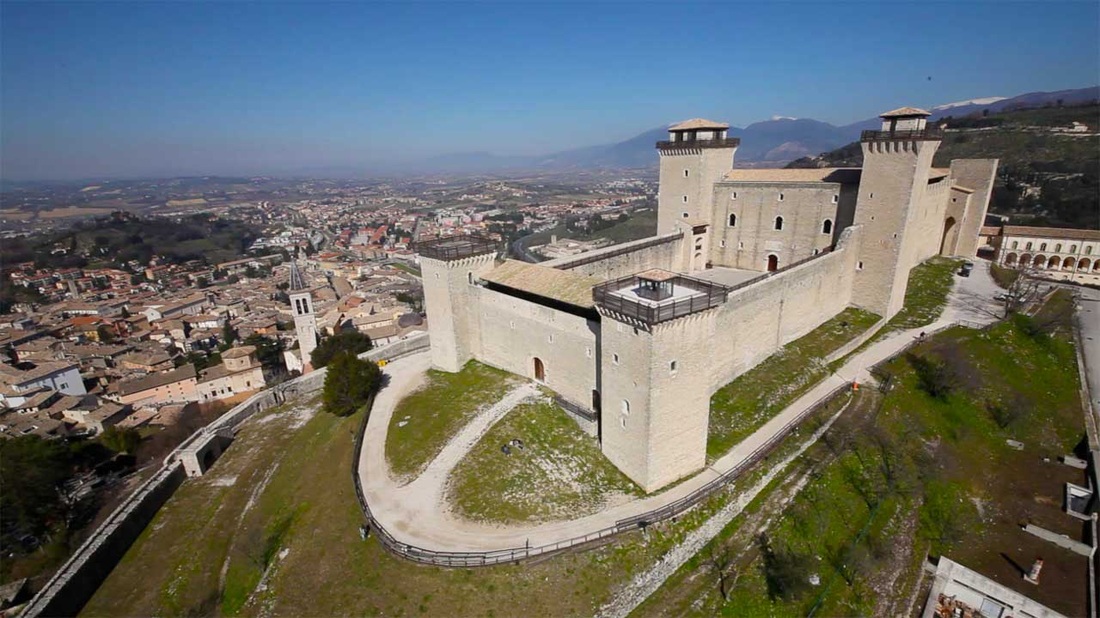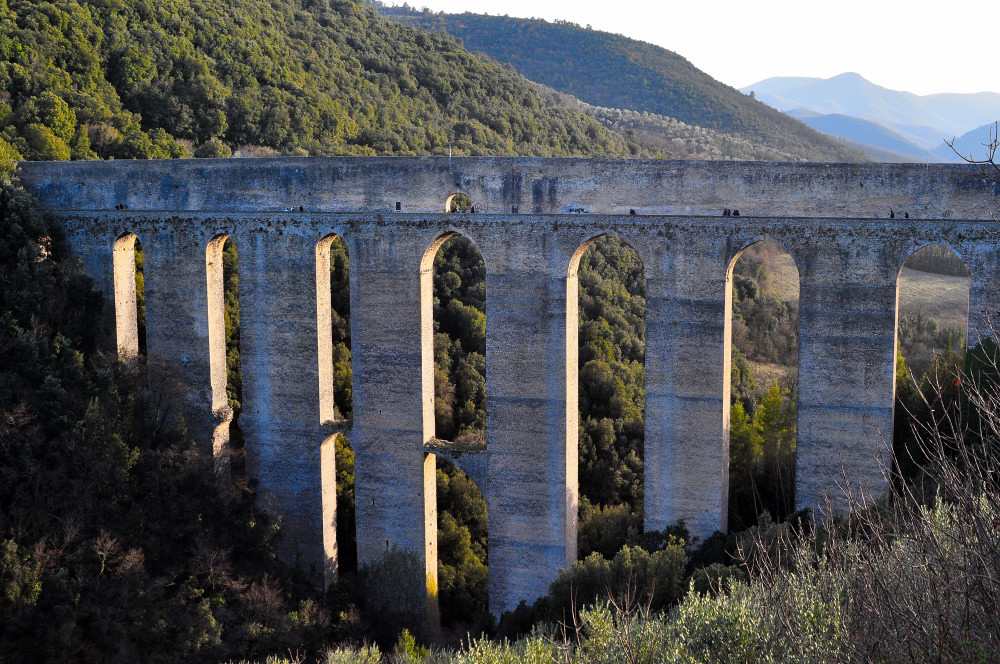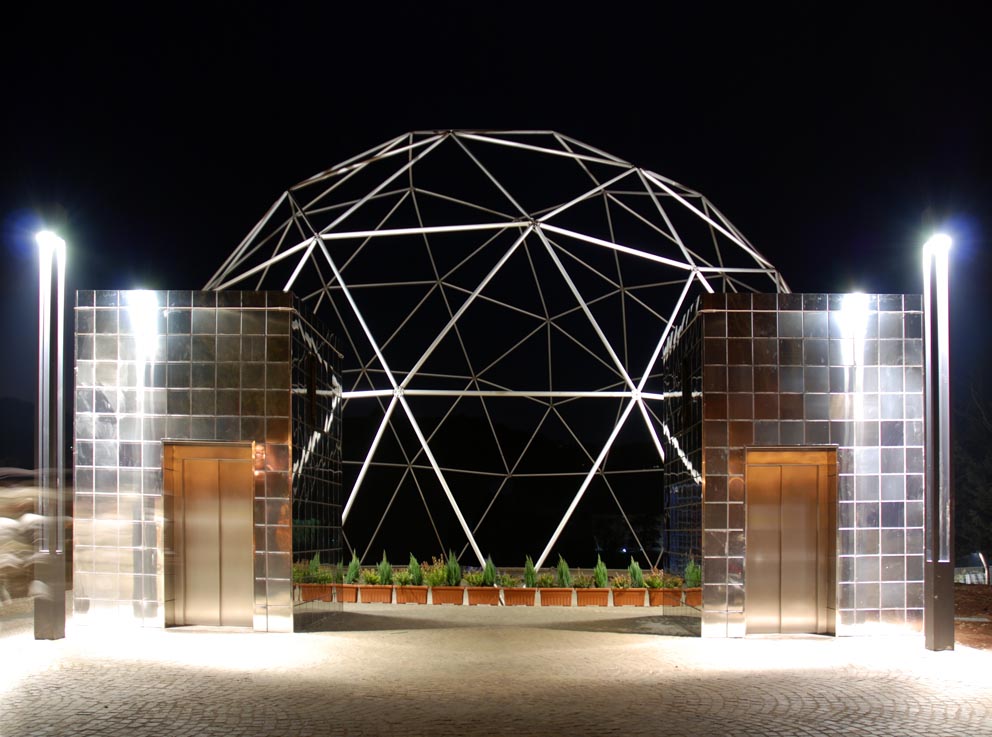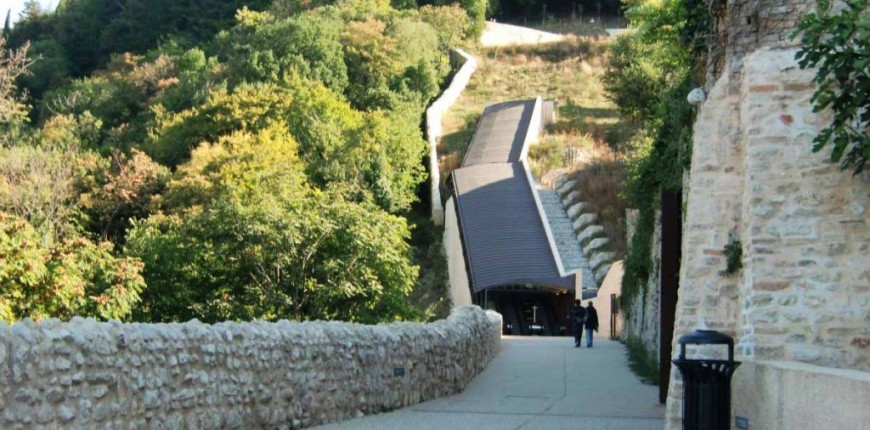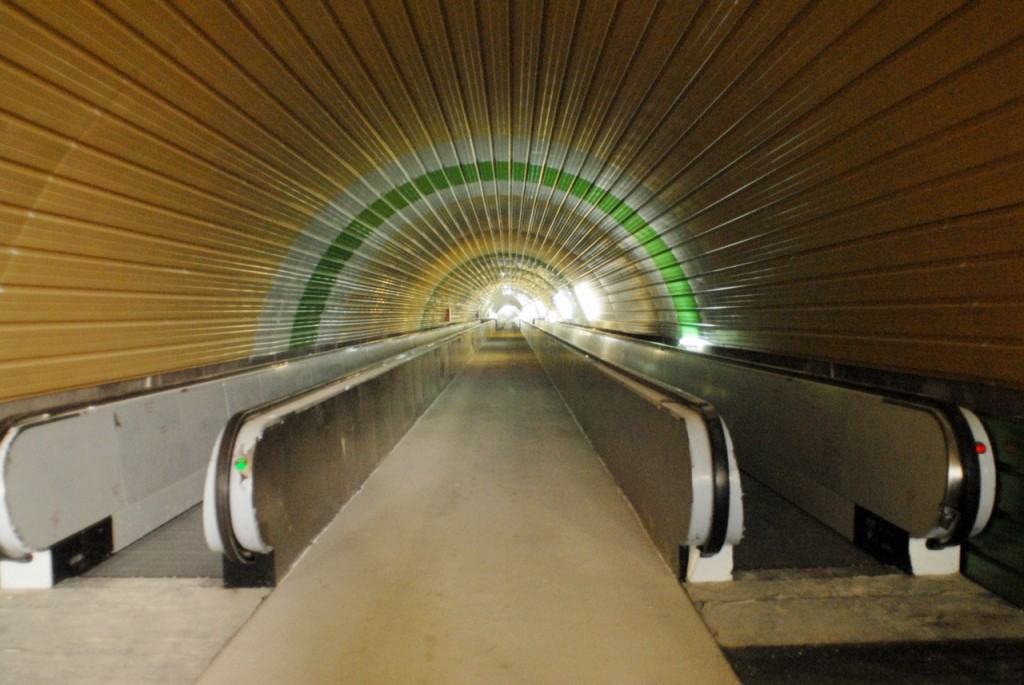 For those who like to explore in depth the territory, Spoleto also offers a multitude of rural landscapes and settlements to visit. You may encounter unexpected fine churches with wonderful frescoes, small villages, castles and fortified villages of unexpected beauty. Who has more time, can go to the discovery of Spoleto countryside, dotted with castles and countries which with their ancient buildings and their cozy inhabitants preserve the most authentic rural history of the powerful Duchy then Spoleto district. In the lovely natural park sources of Clitunno you meets the Temple,  Unesco heritage in 2011 on the site of "Lombards in Italy".
Here are some ideas to organize a route by car or bike around Spoleto:
To the North-East (Eggi – Bazzano – Poreta -San Giacomo – Campello sul Clitunno – Pissignano)
To the North-West (San Sabino – Morgnano – San Brizio – Beroide – La Bruna – Castel San Giovanni – Castel Ritaldi – Giano dell'Umbria)
St. Francis of Assisi in Spoleto
Still remaining in Spoleto will undertake a visit among art, nature and faith in the footsteps of the past through the walks like the Way of Francis that here has one of its most important stages. In the Spoleto Cathedral (left Chapel) is one of the two handwritten texts of the saint of Assisi, a letter addressed to friar Leo. On Monteluco, attractive place for the scenery and unspoiled nature, is one of the first Franciscan monasteries that is part of the sacred wood, consisting of secular ilex still intact and protected already in Roman times.
Precisely in Spoleto St. Francis had his conversion:
"In 1205 Francis went to seek glory in the war of Apulia, was then Pope Innocent III; at sunset arrived in Spoleto and took up residence in the building of San Sabino. In his sleep he was seized with a fever and dreamed the Lord saying to him, "Who can be more useful: the master or the servant?". Francis said: "The Master." "Why, then, leave the master to follow the servant, and the prince for the subject? ". Then Francis asked: "Lord, you want me to do?". "Get back in your town and there you will be told what to do; for the vision that appeared you has to be interpreted in a completely different way. " So Francis returned to Assisi, abandoning his companions of fortune, and began his new life."